A couple of months ago, I "beta tested" a new feature here at the blog, which I alliteratively titled Random Ramblings, Ruminations, and Resources. People seemed to like it … or … at least the majority of readers didn't seem to hate it too much. So I decided to bring it back every once in a while when I'm feelin' it.
I'm feelin' it today. Buckle up, Buttercup.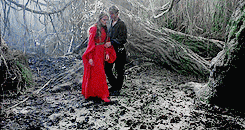 I'm Sorry…
I need to kick things off with an apology. God has graciously seen fit to convict me that my tone has been too harsh in some of my articles recently, particularly in the first part of this article. If you've ever been offended or hurt by the tone of that or any of my other articles or remarks I've made on social media, I wanted to say I'm sorry and to humbly ask your forgiveness.
And even if you weren't offended or hurt, I know where my heart was as I was writing that article and the tweet it was based on, and I know it wasn't right. I failed to exercise self-control and selfishly spewed my emotions in a way that was designed only to vent my own frustration and get it out of my system (which was pretty hypocritical since I was writing that we shouldn't be slaves to our feelings!). I wasn't even thinking about how a new Christian, someone going through a difficult time, or someone weak in the faith might have taken the tone in which I was saying those things. Romans 15:1 says:
We who are strong have an obligation to bear with the failings of the weak, and not to please ourselves.
Well, I don't consider myself all that strong, but I guess each of us is stronger in the faith or in a stronger position of life circumstances than somebody. And for those who are weaker in the faith than I am, or walking through a time of pain or discouragement, I did the exact opposite of what this verse says to do. I pleased myself at your expense, and that's not what someone who serves you in the name of Christ is supposed to do. So, again, my deepest apologies and I hope you'll be able to forgive me.
If you're so inclined, I would like to ask you to pray for me about this. Tone is an extremely difficult and confusing sea to navigate, at least for me (that's one of the many areas in which I'm weak). It is important to speak biblical truth firmly, unequivocally, and unapologetically, but some Christians see that, in and of itself, as being harsh. It's also important to demonstrate gentleness, kindness, and compassion, but other Christians see that as being wishy-washy or not standing firm on Scripture. I have written articles to which some have responded that I was too harsh and others have responded that I wasn't harsh enough – to the same article! Add to that the fact that Jesus, Paul, and others in Scripture sometimes used phraseology that we would consider very harsh today…..but yet Paul says, "Imitate me as I imitate Christ." And, add to that that there are different expectations in the evangelical mind of how women are to address things versus how men are to address things, and you can see what a fine and perplexing line it can be to walk. But I really, really want to get it right in God's eyes, because I want to please Him.
I can't promise my tone will never offend you again. That would be foolish. I have over 11,000 blog subscribers and over 10,000 social media followers. Everything I write is going to offend somebody, even if I don't mean it to. Also, I know my heart, so I know I'm going to sin again by being selfish and uncontrolled. Furthermore, I can't attempt to please everyone. That's not only an exercise in futility, it's unbiblical. What I can tell you is that I will do my best to think more about how I'm coming across, edit more to keep my own words, approach, and personality from becoming a stumbling block, and pray more as I write, asking God to grow me in wisdom and self-control, in order to honor, and be pleasing to, Him.
About five years ago, I wrote an article called Sacrificing Truth on the Altar of Tone. While it's incumbent on us as readers and listeners to be able to put tone aside in order to discern whether or not what the speaker or writer is saying is true, it is also incumbent upon those of us who speak and write not to burden our hearers and readers with the necessity of doing so.
Thanks so much for your prayers as I pursue obedience to Christ in this area of my life. You are such a blessing to me, and I love and appreciate each of you.
Fill it Filled to the Rim
Didja hear? I'm doing a women's conference with the ever-awesome Amy Spreeman at the end of March. It's free, including a couple of meals, and it's in Princeton, Illinois.
(In case you were wondering, that's not where Princeton University, former home of Jonathan Edwards, is located. That's in Princeton, New Jersey. I know this because I was wondering about it, too, and had to look it up.)
If you're still trying to make up your mind about whether or not to come, lemme help you: come. And you need to hurry up and register too. Last week the event planners said they were already at 83% capacity (one of them must have been a math major!).
Here's all the info. Be sure to check out the app and other links for resources on accommodations.
Illinois is too far away? Being from Louisiana, I get that. Look, plan your own conference, and I'll come to you. "Impossible!" you say, "I go to a tiny church with an even tinier budget!". Get together with a couple of sister churches to share expenses. Do a bake sale or a garage sale or crowdfunding. Take up a love offering and/or sell tickets at a modest fee. If you're at all able, offer a doctrinally sound conference option to the women of your church and community. Christ's ewe lambs are hungry for truth.
UPDATE: As I go to press, this conference is at capacity ("sold out"). If the organizers are able to open up any more spots, I'll let you know. Also, if you've already registered and end up not being able to attend, please contact Princeton Bible Church and let them know so they can give your spot to someone else.
Scandal in the SBC
By now you've probably read the Houston Chronicle article that came out last weekend: Abuse of Faith: 20 years, 700 victims: Southern Baptist sexual abuse spreads as leaders resist reforms. If you haven't, you should, regardless of whether or not you're Southern Baptist. But, maybe especially if you are. It's horrifying. And the way some have responded to victims over the years is downright disgusting.
Unless God leads me differently, it's currently my plan to write an article about this, but I wanted to take the time to give it plenty of thought and prayer. In the meantime, I commend to you this stellar article by Tom Ascol: Southern Baptists, Sexual Abuse, and a Far More Serious Problem. It covers a couple of points that I had already rough drafted into my own article before I read his. (So, when you read mine later, just know – it's not plagiarism, it's two like-minded Christians drawing the same conclusions.)
This also seems an appropriate time to share this vlog with you explaining how I decide which kinds of evangelical current events to write about, and when, and which I don't, and why:
And Speaking of Scandals…
This has been in the hopper waiting for me to write about it since the last high profile pastor "fell from grace" (I actually can't stand that expression. If you're saved, you're "in grace" and you can't fall from it, and if you're not saved, you're not "in grace" so you can't fall from it. It makes no biblical sense. But, I digress…). And, with the recent news of Harvest Bible Chapel firing James MacDonald after years and years of spiritual and financial abuses, I was reminded of it again.
There's a dynamic that happens on social media that you see nearly every time something like this happens. A Christian celebrity falls and other Christians re-post the news story and/or comment about it. In the circles I run in, the comments are usually
biblically appropriate ("This is so sad," "We need to pray for his family," etc.). But there will always be someone who will comment to the effect of: "Why is everybody commenting and re-posting about this event? How can it possibly be fruitful or necessary to share this information?" It's not that people are commenting unkindly, but that people are sharing this information at all that bothers this person.
There's probably an extent to which this person is right, and you can share or not share as your conscience dictates, and I'll admit that there have been times when an event has been so over-shared that I grew weary of the dead horse being beaten. But God has very good purposes in sinful events coming to light. And He demonstrates this Himself in Scripture.
God could have omitted from Scripture every sin, failure, and foible committed by every Bible character, and we would never have heard about them. But He graciously pulls back the veil and lets us see some of them. Why? For His glory and our good. And the same could be said about the public availability of information about the sins of today's high-profile Christians:
💡 These stories, both in the Bible and in yesterday's newspaper, allow us to learn, and develop a holy fear of the consequences of sin without having to go through it ourselves. "Stay home from the war and seduce my neighbor's wife? Um, no thanks. Look how that turned out for David. I'll just avoid that altogether."
💡 These stories emphasize to those in leadership that they must walk circumspectly because the world, and the church, are watching them. There is a heavy price to pay for setting a bad example.
💡 These stories are a reminder that we cannot hide our sin.
💡 These stories are a call to pray for everyone involved in the situation. You cannot pray about what you do not know about.
💡 When churches and other Christian organizations properly handle a sinful situation, it is a testimony to the world that the church is not "full of hypocrites" – that there are Christians who strive for holiness and obedience to God. It sets us apart from the world, and from "CINOs" (Christians In Name Only).
💡 When the high-profile Christian repents and submits to church discipline, it paints a picture for the watching world of the way sin is supposed to be dealt with by the individual, and the way God and the church deal with sin in grace, mercy, forgiveness, and restoration. It can be a testimony of the gospel.
On "Dating" your Daughter…
There are a lot of great, godly dads out there. I love hearing them talk about leading their families in worship, talking about their love, hopes and dreams for their kids, and seeing them spend time with their children doing special activities. All of those things are absolutely awesome, and more dads should be doing them.
So maybe it's just me (it wouldn't be the first time), but it's a bit disquieting when I hear men label spending time with their little girls as "daddy-daughter date night" and doing things like bringing them flowers and candy, ringing the doorbell to "pick them up" for the date, dressing up as if for the prom, etc.
Listen, it's not a sin, and the guys I know and love who do these things are doing them for all the right reasons. And, if they want to keep on using the "dating" terminology and motif, more power to them – they won't hear a peep from me and I will still have the utmost respect for them as godly men and godly fathers.
But if I could just throw out some food for thought…
♥ There is a difference between a father's role and fatherly love and a (potential) husband's role and romantic love. Are we blurring the lines and confusing our daughters when Dad mimics boyfriend? Could we, instead, make sure those lines are clearly defined and teach our daughters (and sons) the beauty and goodness of the two different roles and types of love?
♥ We want our children to be safe from predators. If we introduce and normalize the idea that it's good and godly for an adult man to engage in behaviors with a child that are usually associated with romantic love, is it possible that we could unwittingly be making it harder for our daughters to recognize when a predator is attempting to groom them?
♥ If we have both sons and daughters, how is this affecting our sons? Are they getting the impression that their sisters are more special and loved by Dad than they are?
♥ How is this affecting the relationship between mother and daughter? Is Dad showing as much attention to Mom as he is to daughter? Is there potential for any undercurrent of rivalry or jealousy for Dad's attention to develop between Mom and daughter? Could the daughter come to see herself as being on equal footing with Mom instead of submissive to her authority?
♥ Why is the "dating" terminology and motif necessary? Is there a biblical or practical reason why simply spending time with your daughter – whether it's at home or even on a special outing to a restaurant, movie, etc. – without calling it a "date" or acting like it's a "date" isn't good enough?
♥ If the purpose of "dating" your daughter is to demonstrate how her future husband should treat her, what happens when she grows up, gets married, and her good and godly husband is just kind of inept when it comes to "date night"? Have we not created an opportunity for her to unfairly compare him to Dad, find him lacking, and resent him?
♥ If the purpose of "dating" your daughter is to demonstrate how a husband should treat his wife, couldn't we be confusing our children by putting Dad in the role of the daughter's "husband"? "I'm not his wife, I'm his daughter," she could think, "so why is he acting like my 'husband'?" Would it not make more sense to model for our children how a husband is to treat his wife by Dad treating his actual wife in a godly way?
Children are very impressionable and – if you remember back to your own childhood – highly susceptible to misunderstanding things and believing things that aren't accurate. I'm just wondering if maybe we need to think through this whole "daddy-daughter date night" thing a bit more deeply.