I know, I know – it's January 4. Time to get back to real life after the holidays, right? But it's so hard to let go and leave that festive and fun time of the year behind! So, yes, this is another New Years-y related post, but after today, I promise to mothball all the holiday stuff until next year. Scout's honor. (In the interest of full disclosure, you should know I was never a Scout. :0)
Last week, Amy and I released the AWFS's Evangelical Resolutions Wish List episode of A Word Fitly Spoken. Did you get a chance to listen yet? If not, I'd recommend you fire up the old podcast machine (or just click the link on the title above) and give it a listen, because a) what follows won't make as much sense if you don't, and b) we chose the best resolutions for the podcast episode. Trust me, you're going to kick yourself if you don't listen.
(And for those who are already getting a little squinchy at the idea of Christians occasionally engaging in fun and frolic, we addressed that – from Scripture – right off the bat. So no complainies on that aspect of the episode or this post, please.)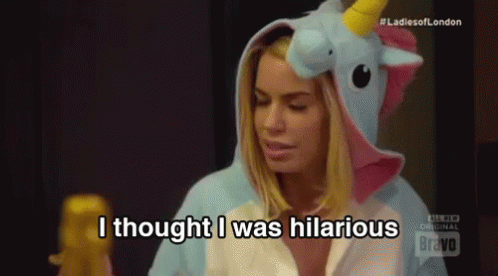 The basic idea is that we made up a list of New Year's resolutions (some of which were more akin to "razz-olutions") we wish various evangelical celebrities – the good, the bad, and the ugly (from our favorite doctrinally sound teachers all the way down to heretics) – would make.
Here are the leftovers that didn't make the cut for the episode. The junk on the cutting room floor, so to speak…
We wish Steven Furtick would resolve to stop wearing tight pants. It's cutting off the circulation to the portion of his brain that might otherwise be able to comprehend sound doctrine. Or…you know…like…any verse of Scripture at all.
We wish Bethel would resolve to stop putting gold glitter in their air ducts. That ain't a manifestation of the Holy Spirit, y'all. It's 25 bucks and a trip to Hobby Lobby.
We wish somebody would resolve to lock Ed Litton in a room with only a pencil, paper, and a Bible, and challenge him to write an original sermon. If we weren't all good Baptists, we'd be taking bets as to whether or not he could. The smart money is on "not".
We wish Beth Moore would resolve to go home. I mean, on her Instagram it seems like she enjoys cooking and gardening…that's a good start, right?
We wish Benny Hinn would resolve to get a new suit. Or maybe a sweater vest. Or even a windbreaker. Maybe Ed Young, Jr. can help him.
We wish Gloria Copeland would resolve to prevent just one devastating storm this year. You don't see "weather controllers" preventing devastating storms for the same reason you don't see "faith healers" emptying out hospitals. Oops, did I just double dip on some of those heretics?
We wish Todd Friel would resolve to come out of his shell a little. He's just so staid and passive. Get a little life in ye, me good man!
We wish Chris Rosebrough would resolve to make a heretic walk the plank. The crocs are hungry, Cap'n.
We wish contemporary "Christian" artists would resolve to stop looking like they're passing a kidney stone when they're singing. Is praising the Lord really this painful? Well…maybe…if you're praising the lord of the flies.
We wish Todd White would resolve to get a haircut. My head and neck hurt just thinking how heavy that mass of hair must be. You're not Samson, dude.
We wish James White would resolve to stop wearing seizure-inducing sweaters. And, great googly moogly, the dear brother lives in Phoenix! It's like wearing sweaters on the surface of the sun!
Got a resolution you'd like to make for an evangelical celebrity? Make it lighthearted and pithy – not mean-spirited – and share it in the comments below.
I'll pick my favorite and add it to this article.
(Bonus points if yours is funnier than mine were
– and that's a pretty low bar!)
---
Photo Credits: I did not take any of these photos. I am not claiming credit for any of these photos. I am not making money off any of these photos. If you are the photographer of one of these images and want credit, let me know, and I'll credit you. If you aren't the photographer and want to know who is, click here.