Here are a few of my favorite online finds…and this time, they're all FREE!
Have you worked all the jigsaw puzzles in the house and watched all the movies and listened to all the podcasts? How do you feel about coloring or painting? Scripture Type is offering lots of their beautiful Bible verses and Christian quotes in coloring page format (you can also download the full color originals as wallpaper/lock screen for your computer, tablet, or phone). Great for keeping the kids busy too!
Tell you what – let's make this even more fun. You download one of the coloring pages and get crafty with it – color it, paint it, embroider it on a pillow, paint it on your car…whatever…and send me a decent quality picture of it, and I'll feature it on my social media pages (let me know if it's OK to include your name in the post). I can't wait to see your creativity!
  But if you still have a hankering to watch a movie, you might consider giving RedeemTV a try. It is basically a "Christian" and family friendly Netflix (and yes, it's really free!). I say "Christian" because, just having done a brief scroll through, I can already see that some of their offerings aren't going to meet the biblical definition of Christianity. But I did notice several movies that look promising (I've watched some of the biographies of the Reformers, which were good, and I've heard nothing but rave reviews of the animated Pilgrim's Progress movie.). You'll need to have your discernment radar on high alert and ditch anything that doesn't match up with rightly handled Scripture.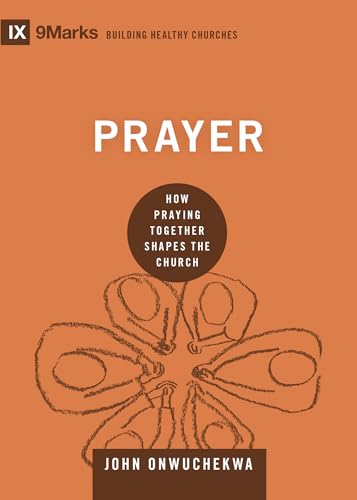 Or how about a good book to read? Check out John Onwuchekwa's contribution to 9Marks' Building Healthy Churches series: Prayer: How Praying Together Shapes the Church.
And if you'd like to write a review of this book (or another one) as a guest post for the blog, drop me an e-mail, and let's chat about it.
Ligonier is going all out with the freebies! They are offering their entire library of teaching series available to stream and the study guides that accompany many of these series free "until at least June 30". Dig in and get what's probably the content equivalent of a seminary degree during quarantine!
How were people saved in the Old Testament? Ever wondered about that?
---
The resources listed above are not to be understood as a blanket endorsement for the websites on which they appear, or of everything the author or subject of the resource says or does. I do not endorse any person, website, or resource that conflicts with Scripture or the theology outlined in the Statement of Faith and Welcome tabs at the top of this page.